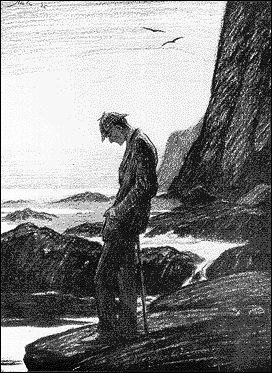 As part of an ongoing project on my Twitter feed, I'm delivering stories from the Sherlock Holmes canon in tiny installments of 140 characters or less. I recently finished up
"The Speckled Band," in which Dr. Grimesby Roylott introduces the reader to: "
Holmes, the meddler... Holmes, the busybody... Holmes, the Scotland Yard Jack-in-office!"
The current story is "The Adventure of the Lion's Mane," in which a retired Sherlock Holmes informs us, "I am an omnivorous reader with a strangely retentive memory for trifles."
Check out my Twitter feed for a daily installment, although I am usually inspired to post more than once a day. And don't forget you can read through the original canon online.