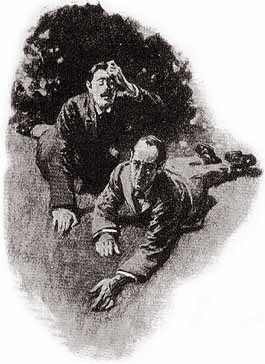 As part of an ongoing project on my Twitter feed, I'm delivering stories from the Sherlock Holmes canon in tiny installments of 140 characters or less. Last week, I finished up "The Problem of Thor Bridge," and I hope everyone enjoyed taking a closer look inside the "tin dispatch-box," which Dr. Watson keeps at Cox & Co., at Charing Cross.
The current story is "The Adventure of the Devil's Foot." I hope you will join in, and see if you agree with the Great Detective's own personal assessment of the case:
"...strangest case I have handled."
Check out my Twitter feed for a daily installment, although I am usually inspired to post more than once a day. And don't forget you can read through the original canon stories online.