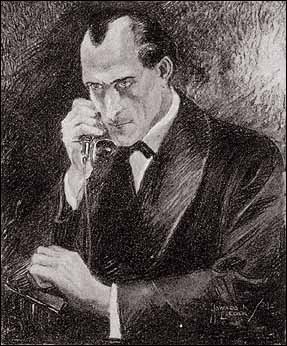 As part of an ongoing project on my Twitter feed, I'm delivering stories from the Sherlock Holmes canon in tiny installments of 140 characters or less. On Monday, I finished-up "The Adventure of the Dying Detective," and I hope everyone enjoyed the story of Culverton Smith and his diabolical little box.
The current story is "The Adventure of the Three Garridebs" and when the tale is done, maybe you'll let me know if you agree with Watson that "it was worth a wound," as his famous statement goes.
Check out my

Twitter feed

for a daily installment, though I am usually inspired to post more than once a day. And don't forget that you can read through the original canon stories

online

.
In less than two weeks, I'll be launching a new blog contest, complete with new, excellent prizes. So brush up on your Sherlock Holmes trivia, and check back here on April 25 for details.